Road safety is a concern to the Government and its citizens because road accidents continue to claim more lives each year. In 2020 road accidents claimed 4477 Kenyan lives as per the data from National Transport and Safety Authority (NTSA), putting a big burden to government and its people. The leading category of these deaths were motorcyclists followed by pedestrians. Of these fatalities 73% were men and 27% women who had dependents therefore destabilizing families. Further, hospital bills arising from road accidents have plunged able families into poverty.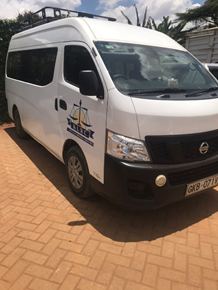 The pressure of taking care of the families left behind is enormous to communities and both levels of governments. This requires a concerted effort from all road users to practice road safety at all times. Kenya Law Reform Commission (KLRC) takes road safety very seriously by training all its drivers, members of staff and stakeholders on road safety every year. Accountability is also given prominence by branding our vehicles with our organization thus in case of reckless driving, identification is easy. In the same spirit, KLRC gives members of the public an opportunity to raise complaints whenever they feel endangered by our drivers' behavior.
They can channel their complaints or compliments through our online platforms, phone call or physical visit to our offices where a complaints mechanism is in place in line with Commission on Administrative Justice Act, No 23 of 2011. The KLRC has also established and facilitated Road Safety committee to spearhead this important exercise.
Over the years we have seen the benefits of road safety where the Commission's vehicles are rarely involved in road safety violations. In the Commission we believe that
It is better to arrive late but alive;
Prepare early for journeys;
Always maintain our vehicles for better efficiency and safety;
Drive for safety;
Blood should be donated in hospitals not on our roads; among others.