Kenya Law Reform Commission (KLRC) Commissioners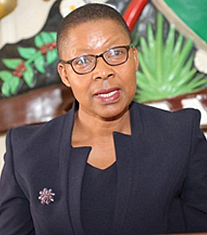 Dorcas Agik Oduor, OGW, EBS, SC, Commissioner, KLRC.
Ms. Oduor is an advocate of the High Court of Kenya and holds a Masters of Arts in International Conflict Management (UoN), a Bachelor of Laws (LL.B) degree (UoN) and a Diploma in Law from Kenya School of Law. She is currently serving as Secretary Public Prosecution at the office of the Director of Public Prosecution (DPP). She has previously served in various capacities among them: Deputy Director Public Prosecutions (ODPP), Head of Economic, International and Emerging Crimes Department) (ODPP), Deputy Chief State Counsel and as a State Counsel the (department of Public Prosecution) at the then Office of the Attorney General.

She has been a member in various agencies/commissions including as: Chairperson, Board of Review on Mentally Insane ( Criminal Psychiatric), Assisting Counsel Akiwumi Commission on Land Clashes, Assisting Counsel, Bosire Commission on the Goldenberg Affair, Assisting Counsel, Kiruki Commission on Artur Brothers, Joint Secretary, Police Reform Commission, (Ransley Commission) , Chair, Board on Criminal Psychiatrics (on behalf of the Attorney General), member of the National Task Force on Money Laundering and Terrorist Financing among others. She brings on board, extensive understanding and experience of the criminal justice system in Kenya.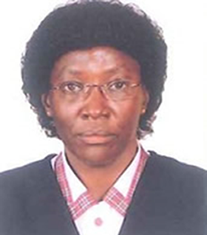 Ms. Linda Murila, Commissioner, KLRC
Ms. Murila is an advocate of the High Court of Kenya. She holds a Bachelor of Laws (LL.B) degree from the University of Nairobi. She has a Diploma in Law from the Kenya School of Law, and an Advanced Diploma in Legislative Drafting from the University of West Indies, Barbados. She has served in various capacities such as: Chief State Counsel, Legislative Drafting Department and as representative of the Attorney General to the National Council for Law Reporting. Previously, she was also a member of the: Drafting Team, Proposed Constitution of Kenya, Multi Sectoral Constitutional Review Committee, Drafting Team on various East African Community Legal Instruments, Technical Team to Review Laws Relating to Elections and Task Force on the Review of Health and Health Related Acts. She has also served as draftsperson to the Inter-parties Parliamentary Group on Constitutional Reforms among other several portfolios.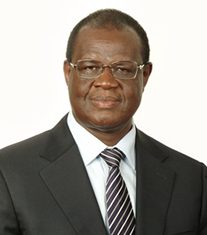 H.E. Hon. Kiraitu Murungi, EGH, Commissioner, KLRC
Kiraitu Murungi is one of the most experienced political leaders in Kenya today. A graduate of both University of Nairobi and Harvard Law School; Kiraitu has had an extraordinary career as a Law teacher, an Advocate of the High Court of Kenya, a Member of Parliament for 25 years, a Cabinet Minister, a Senator and currently as the Governor for Meru County.
As a Human Rights Lawyer and Civil Society Leader, Kiraitu was one of the pioneers of the struggle for human rights and multi-party democracy in Kenya in the 1990s. As a Member of Parliament (1992-2017), Kiraitu distinguished himself as a visionary leader, a passionate social organizer, and an effective Member of Parliament who propelled his South Imenti Constituency into one of the leading constituencies in Kenya with unprecedented levels of economic prosperity and social transformation.
As Minister for Justice and Constitutional affairs (2003-2005), Kiraitu spearheaded far reaching legal and constitutional reforms including the Bomas Constitutional Conference, the 2005 Referendum, and the "radical surgery" of the Judiciary.
As the Minister of Energy in charge of Electricity, Petroleum and Renewable energy (2005-2012), Kiraitu expanded electricity connectivity in rural Kenya from 6% to 30%, expanded green energy through accelerated development of geothermal resources, and opened up oil exploration to International Oil Companies (IOCs) leading to discovery of oil in Turkana in 2012.
Kiraitu has played a leading role in in political party development and coalition building in Kenya. He served as the Secretary General of the Party of National Unity (PNU) which was the ruling coalition (2008-2012), the Party Leader of Alliance Party of Kenya (2013-2016), and has been the Chairman of the Jubilee Co-ordinating Committee which merged 13 political parties in 2016 to from Jubilee Party, which is the largest and the ruling party in Kenya today.
Kiraitu has been awarded the prestigious Presidential Award, Elder of the Golden Heart (EGH), and the Jubilee Golden Award for Distinguished Public Service.