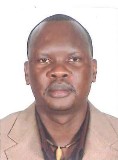 Joash Dache, MBS
LL.M., (Monash), Leg. Draft (London),
Dip. Law (KSL), LL.B., (Nairobi), CPS(K), Advocate
Adjunct Faculty, Strathmore Law School
Expertise:
Constitutional and Law Reform;
Legislative Drafting;
Legal and Policy Research; and
Programme Coordination
E-mail: This email address is being protected from spambots. You need JavaScript enabled to view it. ; This email address is being protected from spambots. You need JavaScript enabled to view it.
Biography:
Joash Dache is Secretary/Chief Legal Officer at the Kenya Law Reform Commission. He is a CPS (K) and an advocate of the High Court of Kenya. He was educated at the University of Nairobi, University of London and Monash University where he was an Australian Development Scholar. He specializes in International and Comparative Law and has studied International Criminal Justice; International Aspects of Foreign Investment; World Trade Organization [WTO] Law and Policy; European Union [EU] Law and Policy; Overview of Intellectual Property; Regulatory Fundamentals; Privatization Law and Policy; Law of the Internet; and Legislative Drafting at post-graduate level. He has substantial experience in constitutional and law reform, legal and policy research, legislative drafting and programme coordination, which comprise the core of his duties at the Kenya Law Reform Commission, where he has participated in the formulation and preparation of several pieces of legislation and policy reforms.